Events and happenings near your holiday destination

Make the most of your stay at Le Cormoran campsite to discover our selection of events not to be missed!
Immerse yourself in the 40s by participating in the D-Day festival, discover the music festivals of the Manche as well as many other local events such as medieval festivals.
D-Day Festival, anniversary of the Normandy landing
Every year, around June 6, the D-Day Festival is celebrated in all the neighboring communes of the landing beaches. Several decades after the landing in Normandy, a military operation that liberated France in 1944, the D-Day Festival commemorates the men and women who fought for our freedom.
It also celebrates peace, its current stability in Europe and more specifically the Franco-German friendship. These festivities take place every year but are all the more intense in emotion during the ten-year anniversaries where the international presence is considerable.
Take part in this global event and immerse yourself in the past by crossing period outfits and vehicles, reconstitutions of military camps and balls but also by attending the famous parachutes. In the evening, sound and light shows and concerts are organized. You will also be able to better understand these events by participating in conferences and exhibitions.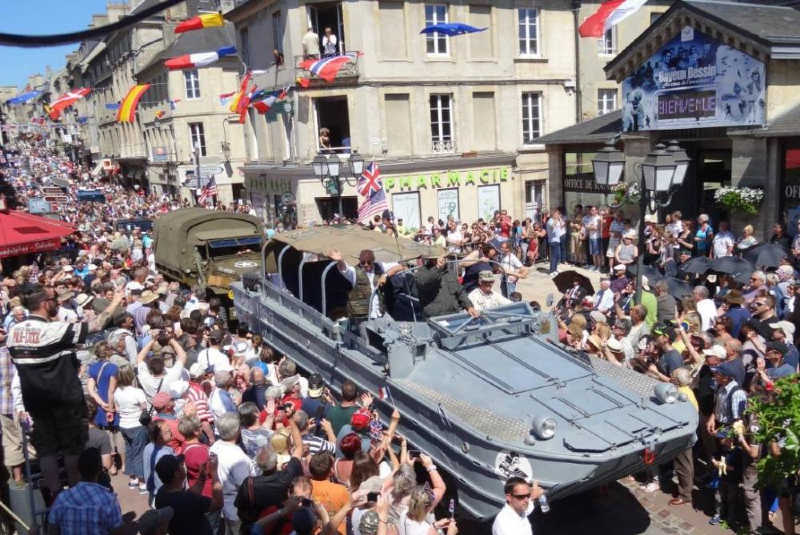 Music festivals in the Manche

Lovers of good sound will be spoilt for choice when faced with the multiple musical universes offered in the programs of our festivals. Renowned artists from the French or international scene but also regional groups are welcomed at these events that have proven themselves and renew their performance every year.
Les Papillons de nuit
International programming in a friendly atmosphere, between headliner and young talent, from rock to electro to pop. 70,000 festival-goers in 2018.
Jazz sous les pommiers
Several stages are installed in the city of Coutances to welcome the artists of this Jazz music festival where there are mixed concerts and street shows.
Les traversées de Tatihou
From Saint-Vaast-la-Hougue, you can join the island of Tatihou on foot at low tide or aboard an amphibious boat during high tide to participate in this original festival of traditional and world music.
Les Art'zimutés
Art festival where several disciplines intersect: concerts, circus, plastic arts … An event located on the green beach in Cherbourg with a nice view of the marina.

Medieval Normandy invites you to travel through time
A land steeped in history, Normandy lends itself easily to the game when it comes to going back in time to discover the life and customs of the past the moment of a weekend. Period outfits, re-enactments of sword fights, medieval cuisine … Numerous animations and demonstrations will be offered. Admire the stalls of the artisans who come to present their creations and attend street shows and equestrian demonstrations. A journey back in time.
Les Historiques du Tourps
A complete immersion at the time of the Vikings awaits you during this medieval festival.
Attend re-enactments of combat and Viking camp, listen to storytellers tell their best stories, participate in weaving workshops, outdoor games of the past like the axe throw. Change of scenery guaranteed !

Les Médiévales de Bayeux
The town of Bayeux, with its well-preserved medieval architecture, is the ideal place to relive the feudal period during these few days. As the troubadours stroll the streets and the fire-eaters amaze the youngest, browse the creations of the many artisans: blacksmiths, sculptors, weavers, shoemakers… Take the opportunity to visit the magnificent cathedral of Bayeux.
European Night of Museums

Organized by the Ministry of Culture, the Night of Museums takes place every year, precisely on a Saturday in May. A place of expression that welcomes all the arts: theatre, music, literature, gastronomy or cinema.
Discover museums and cultural places in an unusual way like you've never seen them before!
La ferme-musée, Sainte-Mère-Eglise – may : free visits to museums and exhibitions, activities, etc.

Airborne Museum, Sainte-Mère-Eglise – may : reconstitution, fun presentation workshops, conferences, etc.

Museum Thomas Henry, Cherbourg-en-Cotentin – may : theatrical visits, concert, lyric singing, portraits in period costumes d'époque

Museum of Debarquement d'Utah Beach, Sainte-Marie-du-Mont – may : workshops with installation of materials, characters in period costumes
Other local festivities and events
Ravenoville feast
A traditional event located on the beach of Ravenoville. A programme rich in entertainment proposed by the Ravenoville Festival Committee. The morning begins with a garage sale, then comes musical activities, decorations and artistic workshops. To end the festivities on a high note, experience a magical moment and admire the fireworks that are offered at the end of the evening.
Great sale of Cherbourg
Organised by the Union Cherbourg commerce, multiple exhibitors and traders sell their merchandise at a reduced price in the city center of Cherbourg. A variety of products is sold, everyone finds his happiness: clothing, jewelry, accessories, gadgets, food…
Horse Shows
Many competitions are organized at the Pole Hippique of Saint-Lô. Immerse yourself in the equestrian world and discover these different disciplines such as horse ball, pony-games…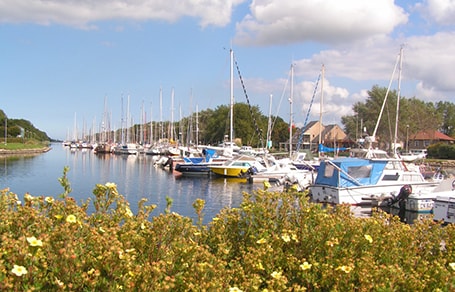 Places to visit
Normandy offers you a rich historical and cultural heritage to discover among listed monuments, nature walks, marinas and history museums.