Our rentals for seaside holidays at the campsite
Le Cormoran welcomes you to spend pleasant holidays with complete peace of mind thanks to the comfort of our rentals on the waterfront.
We propose you different rentals (mobile home, chalet or wild west wagon) that suit your needs and budgets.
Discover our different types of accommodation to rent in Normandy
The quality of your holidays in la Manche will be guaranteed by comfortable equipment in the rentals of our 5-star campsite.
The whole family will enjoy our rentals which can welcome from 2 to 6 persons and have 2 or 3 bedrooms. Each rental is equipped with terraces, garden lounge and sun baths for you to appreciate the Norman nature being well ensconced in a quality campsite.
Besides our comfortable rentals, you will be amazed by our 5-star campsite. The aquatic area with the heated outdoor swimming-pool, the heated indoor swimming-pool, the multi-sports ground, the tennis court, the games room and the playgrounds that your children will adore. They could also meet the animals of our mini-farm : goats, chickens and horses of the equestrian club in high season.
A perfect situation between sea and countryside in la Manche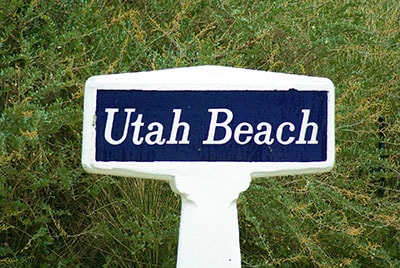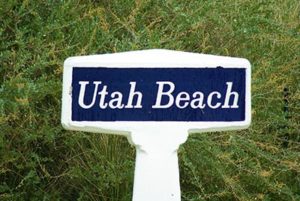 Thanks to our seaside location, it will be easy for you to enjoy the Norman beaches of Utah Beach, Omaha Beach, Juno Beach or also Gold Beach and Sword Beach, famous D-Day landing beaches of the Second World War. You will find a wealth of museums and historic sites counting the History of the Normandy landing. Beyond the D-Day, you will have the possibility to visit the town of Caen known for the castle of Guillaume le Conquérant, also the tapestry of Bayeux which are two important touristic sites in Normandy.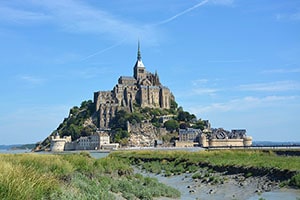 You will also be impressed by the beautiful landscapes that offers Normandy, with its green countryside and its seascapes which give you the possibility to do long pleasant walks. You will discover a region rich in history and culture, but also in unavoidable monuments such as the famous Mont Saint Michel that awaits you nearby the campsite. We suggest you to do splendid rides in the bay of Mont Saint Michel and walk close to the shifting sands with a guide explaining you the History of the region.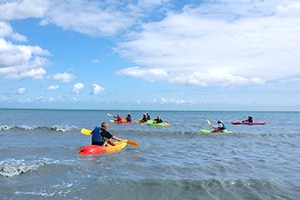 Activities and animations are proposed in high season on the beach in front of the campsite : horse riding, water sports, games and many others to take full advantage of your holidays along the sea.
We combine for you all the elements to make your seaside holidays in Lower-Normandy as best as possible.