Booking terms and conditions
Find out below how to book your next break in Normandy. You can also consult our General Terms and Conditions, the rules and regulations of the campsite and find out about additional costs related to your holiday. You can also obtain all the documents you need to take out cancellation insurance.
How do I make a booking?
You've been browsing our rental and pitch offers and found one you're interested in…
There are several ways to make your booking: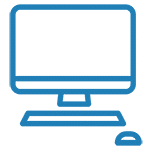 Book online
Check our availabilities in real time using our online booking system. You can book and pay for your holiday via internet by means of a secure payment system.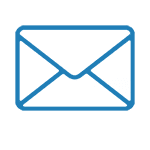 Book by post
Download and fill out our booking form and send it by post to this address: CAMPING LE CORMORAN, 2 rue Le Cormoran, 50480 Ravenoville-Plage. Or e-mail to contact@camping-lecormoran.fr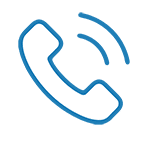 Book by phone
Call us and we will help you book your holiday.
Check out the reception hours on our "Contact" page.
What are the General Terms and Conditions?
Any booking confirmed on our website (excluding the 24h option) is deemed binding.
Bookings made by return of our form will only be considered final upon reception of the deposit along with the form duly signed and completed. We will send you confirmation by either post or email.
To find out about conditions relating to booking, cancellation and your stay, please read our General Terms and Conditions (PDF) .
When and how do I pay the balance due?
The balance due for your holiday must be settled no later than 30 days before the date of your arrival.  If you are booking a break which starts in less than 30 days, you will be required to pay the full amount upon booking.
To pay the balance of your stay by secure online payment, go to the page Pay balance.  To log in, enter your name and booking reference number.
How do I pay?
You can pay by :
Credit card: Visa, MasterCard
What additional charges will I have to pay when booking my holiday?
Booking fee: 5€ for breaks of up to 7 days, 10€ for breaks of 7 days or longer.

Tourist tax: 0.61€ per night per adult (over 18)

Deposit: for rentals a deposit of 180 € will be required. It will be returned to you at the time of your departure, after inspection of the accommodation, and providing it is returned in the state in which it was entrusted to you.
Be prepared and opt for cancellation insurance
You're taking a break on a campsite belonging to the Manche County Camping Federation (FDHPA 50), don't forget cancellation insurance for 1 € per day!
Campsite rules and regulations
Vehicle : Only one vehicle per location is permitted.  Parking spaces are available within the campsite. Traffic: speed is limited to 10 km / h.  The campsite barriers are closed between 10.30pm and 8.00am, all traffic is prohibited during this period.

Damages and degradations : the campsite is not responsible for any damage or deterioration that may occur to the personal property of tenants.

Dogs : dangerous dogs are prohibited.  Dogs must be tattooed and vaccinated, and must be kept on a lead at all times when outside your accommodation.

The management reserves the right to terminate the holiday, without advance notice, refund or compensation, of persons who fail to respect the rules and regulations or who have given false information concerning the occupants of the location.