What to do in Normandy near the campsite
Great sights to see and fun things to do that you won't want to miss during your holiday in France
History, culture, entertainment…. Normandy is a place packed with emotion!
At the very heart of the beautiful Cotentin and Bessin marshlands that characterise the region, Le Cormoran is the perfect location for your holiday… whether you're eager to discover the secrets of Normandy's history and culture, or in search of original leisure activities to enjoy.
There's plenty of attractions and entertainment for all the family within easy reach of the campsite: visit the D-Day landing beaches, tour the marshlands on a boat trip … or even climb to the treetops on a high ropes adventure!
Normandy – a lush green corner of paradise in the north of France – is a great place to stay!  Savour the serenity of its countryside while you discover its marshlands, parks and gardens. Explore the quaint scenery of its charming seaside towns where you can taste local seafood specialities and see some of the places that have marked history.
From Viking remains, to the 100 Years' War, to the famous D-Day landing beaches, the region has carefully preserved its rich historical heritage. There are plenty of places to visit… and revisit… that will delight all the family during your stay.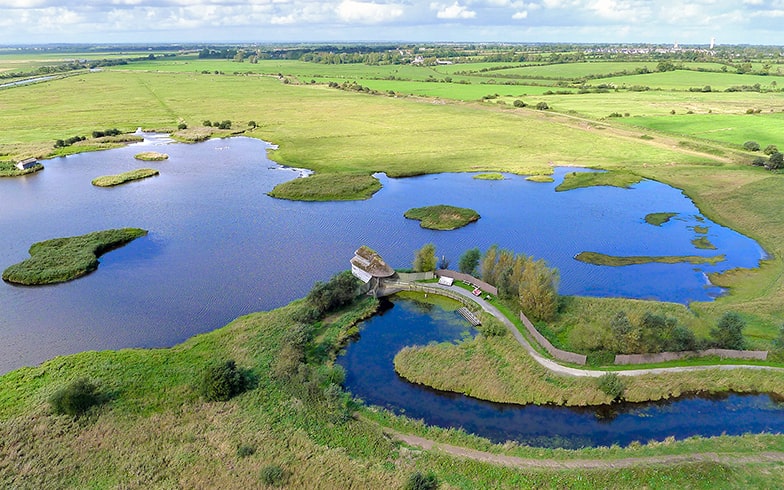 D-Day sites and museums

Batterie de Crisbecq – Saint-Marcouf-de-l'ile (10 minutes)
Airborne Museum – Sainte-Mère-Eglise (10 minutes)
Musée du débarquement Utah Beach – Sainte-Marie-du-mont (10 minutes)
D-Day expérience à Saint-Côme-du-Mont (22 minutes)

French history and heritage

Mont Saint Michel (1h45)
Tapisserie de Bayeux (1h)
Ile de Tatihou (30 minutes)
Ferme-musée du Cotentin – Sainte-Mère-Eglise (10 minutes)
Nature and discovery

Parc des marais du Cotentin et du Bessin – Manche et Calvados (Maison du Parc à Saint-Côme-du-Mont – 21 minutes)
Réserve Naturelle Nationale du domaine de Beauguillot – Sainte Marie du Mont (30 minutes)
Jardin du château Bellenau – Saint-Côme-du-Mont (22 minutes)
Parc animalier Saint Martin – Montaigu la Brisette (30 minutes)
Cité de la Mer – Cherbourg (40 minutes)
Leisure activities and things to do during your stay in Normandy
Sport and holiday time is a perfect combination… grab the opportunity to try out new activities just for fun, or why not even surprise yourself and discover a new passion!
Share unique moments with the family sampling sports and leisure activities close to the campsite.  Make the most of your seaside break by signing up for one of the many watersports on offer at the nearby clubs: from catamaran, to kayak, to sand-yacht – make the seaside your new playground!
Golf, rambling, treetop adventure… you'll find plenty of ways to have fun.  And if you need a break from all the excitement, why not just go for a walk in a picturesque Cotentin village on a market day or even stroll around one of the popular flea markets that take place here.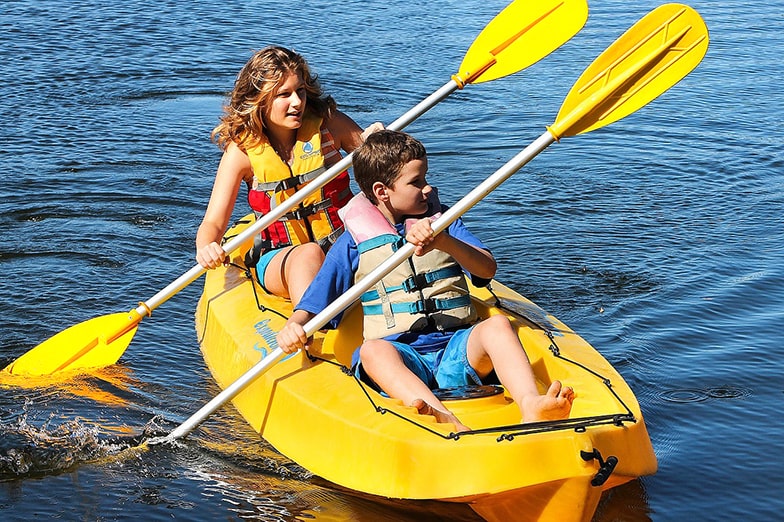 Sports and adventure

Golf de la presqu'île du Cotentin – Fontenay-sur-Mer (13 minutes)
Forest Adventure – Saint Sauveur le Vicomte (35 minutes)
Randonnées pédestres ou cyclistes – From the campsite

Water sports

Club nautique Utah Mer loisirs – Utah Beach (9 minutes)
Base de loisirs de Saint Sauveur le Vicomte (30 minutes)
Centre nautique de la Sinope – Quinéville (11 minutes)
Boat ride on the Douve river – Saint Côme du Mont (25 minutes)
Local markets and garage sales

Monday : Carentan (30 minutes)
Tuesday: Cherbourg (45 minutes)
Wednesday : La Haye-du-Puits (40 minutes)
Thursday: Sainte-Mère-Eglise (10 minutes)
Friday: Valognes (25 minutes)
Saturday: Saint Vaast la Hougue (27 minutes)
In friendly, vibrant Normandy, there are plenty of thrills in store for you during your stay! 
Every year the region hosts many great events.  Musical, historical or cultural celebrations – there's something here to suit  everyone's tastes.
You can dance to electro-jazz beats, or the swinging rhythms of a D-Day Festival ball… awaken the artist in you at the Art'zimutés festival… travel in time watching a street performance at the Médiévales in Bayeux… or admire the horsemanship at the showjumping in Sainte-Mère Eglise.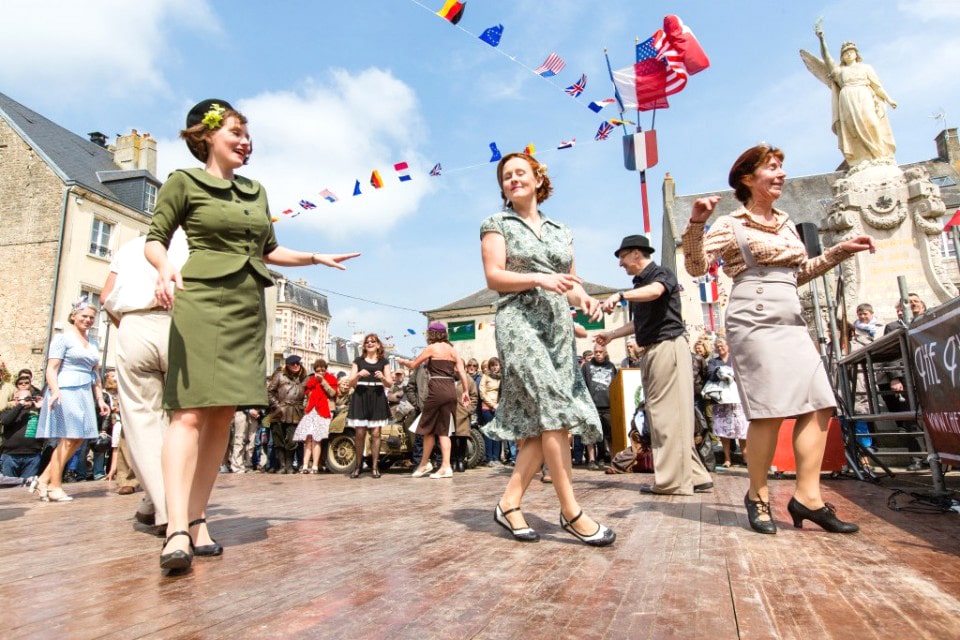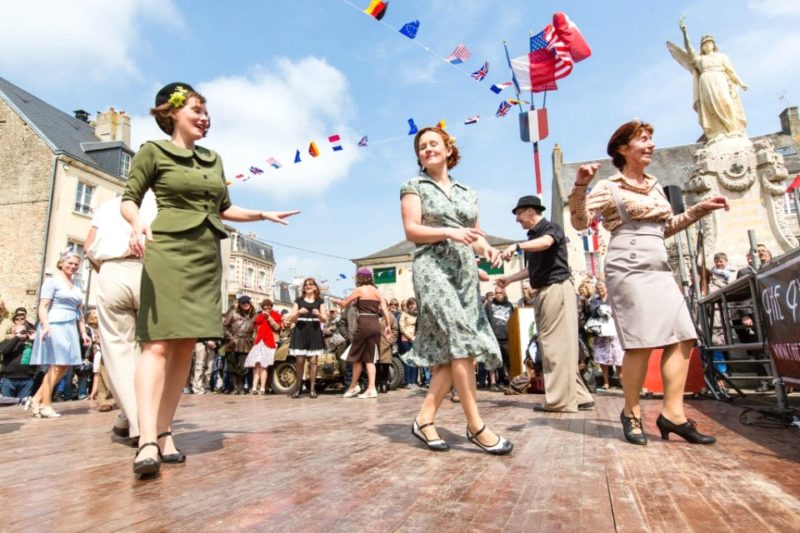 Music festivals in la Manche

Les Papillons de nuit, Saint-Laurent de Cuves – June
Jazz sous les pommiers, Coutances – May
Les traversées de Tatihou, île Tatihou – August
Les Art'zimutés, Cherbourg – June

Medieval Normandy

Les Historiques du Tourps, Manoir du Tourps, Omonville-la-Rogue – July
Les Médiévales de Bayeux – July
D-Day Festival

Anniversary of Normandy landing – Around 6th of June
Runway shows and vintage vehicles,
Reconstitutions of military camps,
Balls, Sound & Light Shows, Concerts
Droppings
Conferences and exhibitions
For foodies, authentic culinary traditions to discover
Normandy cuisine… don't miss out on it while you're here! Let yourself be tempted by the delicious local specialities. You'll rediscover the apple in every possible shape and form: cider, pommeau, apple juice, apple tarts… And as the rich Normandy pastures are home to quality dairy products, you can also savour local cheeses, authentic farmhouse ice creams, caramels and, of course, the famous confiture de lait – the local "dulce de leche".
With over 200 miles of coastland, the Manche county is also – and above all – a land of fisherman. As France's leading producer of oysters and mussels – not to mention the abundance of whelks, scallops, crab and lobster to be found here – the region provides a wonderful range of fresh, tasty seafood for you to enjoy.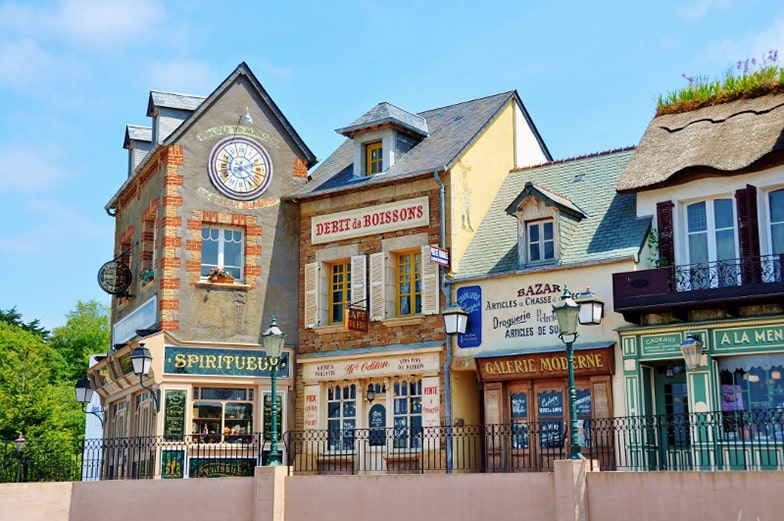 Local specialties and local products

Maison du Biscuit de Sortosville-en-Beaumont (40 minutes)
Biscuiterie de Sainte-Mère-Eglise – Sainte-Mère-Eglise (12 minutes)
Biscuiterie de Quinéville – Quinéville (10 minutes)
Aux viviers d'Utah Beach – Sainte-Marie-du-Mont (10 minutes)
Les délices d'Antain – Saint-Côme-du-Mont (22 minutes)
Atelier artisanal Lait Douceur de Normandie – Saint-Sauveur-le-Vicomte (35 minutes)
Local food restaurants nearby

Restaurant Eucalyptus – Ravenoville (6 minutes)
Crêperie "Chez Jeanne" – Sainte-Mère-Eglise (12 minutes)
Restaurant Le Panoramique – La Pernelle (30 minutes)
More information and ideas for outings in Normandy
If you need more advice or have specific questions, contact the local Tourist Office which can give you information adapted to your needs:
There is also an information point on the campsite where you will find plenty of brochures on places to visit and leisure activities nearby.  If you have any questions, the staff at the campsite Reception will be delighted to help you.
Tourist Office of Sainte Mère Eglise
6 Rue Eisenhower
50480 Sainte-Mère-Église
Phone : +33 (0)2 33 21 00 33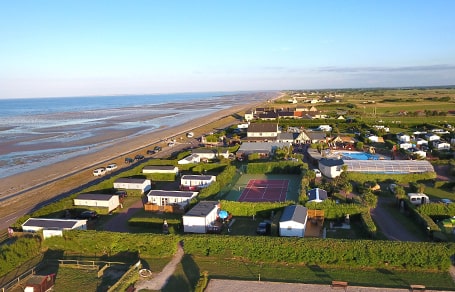 The campsite
Its history, its natural setting and its flowery paths find out more about our Cotentin seaside campsite.