Small budget holidays in La Manche in a campsite near the sea
Perfect for the camping lovers in its purest form, the Hiking pitches are dedicated to tents. It promises you inexpensive holiday between sea and countryside. Medium-size and without electricity, it is perfectly suited for hikers who want to take a break on their route. Come and enjoy the norman fresh air and the many activities offered by our 5 star campsite at an interesting price.
An authentic camping stay for hiking enthusiasts in Normandy
Disconnect yourself from daily life on our green pitches, ideal for a real return to sources and peacefulness. Rest yourself with simplicity on our Hiking pitches for one night or more. From 90m², the pitch allows you to put one or more tents and can host up to 6 people.
Without water and electricity, spend a camping stay in its authentic way. Our pitches are separed by natural hedges. 
1 vehicle authorized on the pitch

Animals accepted with extra charge

Barbecue: coal or gaz barbecue are authorized on the pitch
Useful equipment on site for campers
Our 5-star establishment is labeled Quality Tourism Normandy which guarantee quality services and hospitality. In the campsite, you will find plentiful of equipments to fit your needs if you stay on a pitch.
Collective sanitary facilities (shower, washbasin, WC)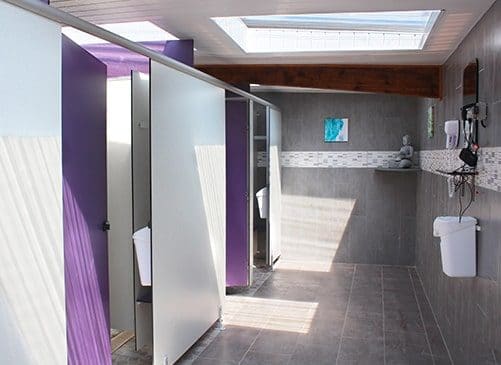 The price of hiking pitches will fully convinced you. And even with a low price, you have access to every free services offered on site: covered and heated swimming pool, sauna, numerous and varied activities during July and August, children playgrounds, etc. And of course the beach at 20 meters, perfect to go fishing.
Find location of our campsite and the feedback from our previous customers on TripAdvisor.
Plusses of the campsite for our hikers friends
Le Cormoran offers you various services which will be useful during your holidays in La Manche in Normandy or during your hikes.
Fast food and grocery store
Pack light !
Here, you will find a grocery store, a bar and a pizzeria: everything to have something to eat during breakfast, lunch or even for dinner.
We also installed on the campsite barbecues and picpic tables that you can use as much as you wish.
Bike rental
Looking for a cycling tour but no bike?
Le Cormoran offers bike renting for a day or half a day to enjoy a nice bike ride on the Norman coastline. As a bike friendly campsite ("Accueil vélo" label) we provide cyclists with adapted equipments.
Touristic information point
There is an information point at the entrance of our establisment where you can find all the information for your future walks. Our staff will also be very pleased to advise you on the activities you can do during your stay.
Book your Hiking pitch
Check below our availabilities for Hiking pitches. From April to September, they are available from one night and you can choose freely your date of arrival (according to our availabilities).
In our establisment located in the middle of Cotentin, our pitches prices for a night include 2 people. A surcharge is added for extra people until a maximum of 6.
For holders of the ACSI discount card, the pitch included is a Tourism pitch with electricity.
We also rent mobile homes if you prefer bigger comfort. Look the "rentals" section up to discover our different types of mobile homes, chalets and wild west wagon.
Discover the norman seashore on the GR223, from Cherbourg to Carentan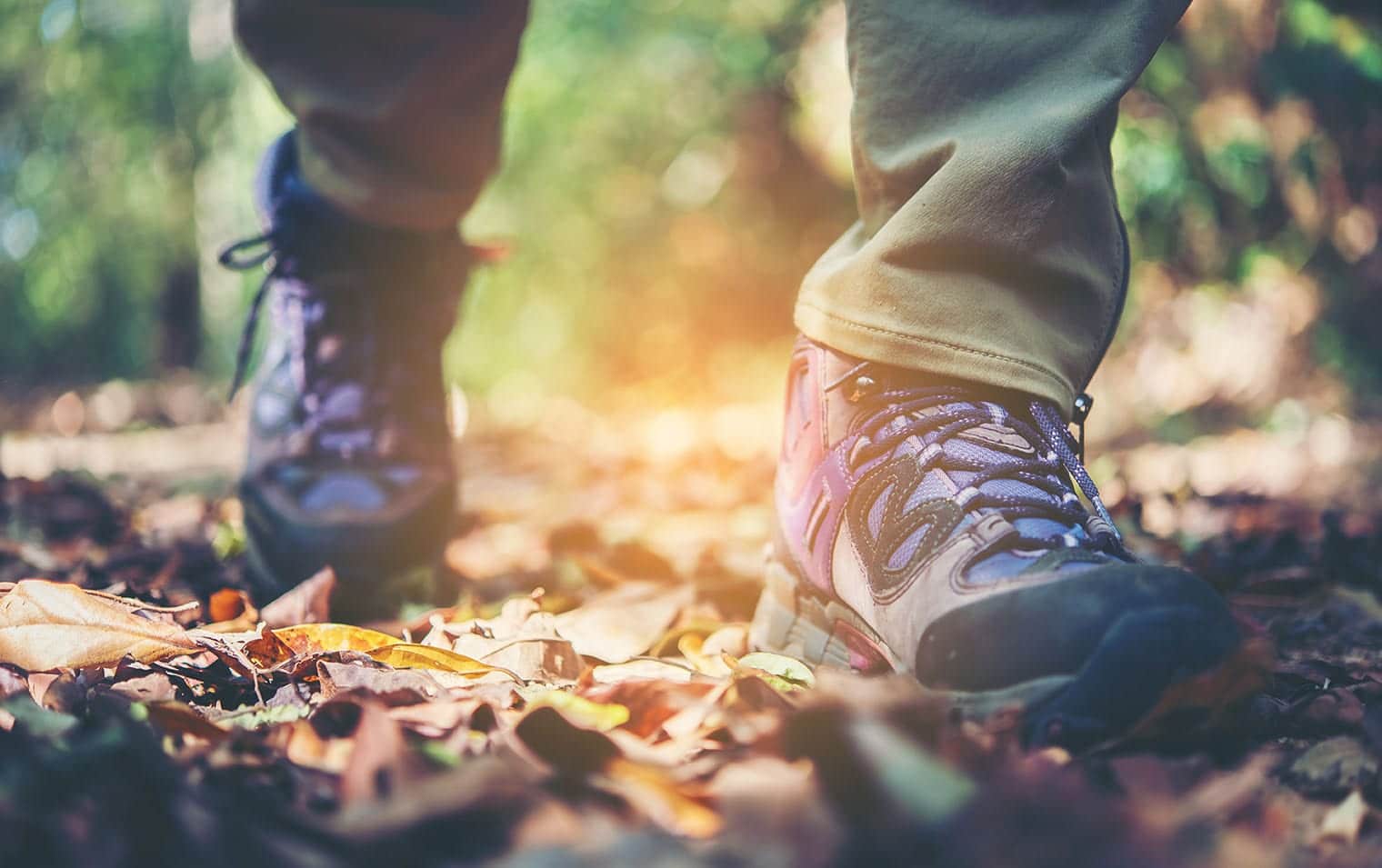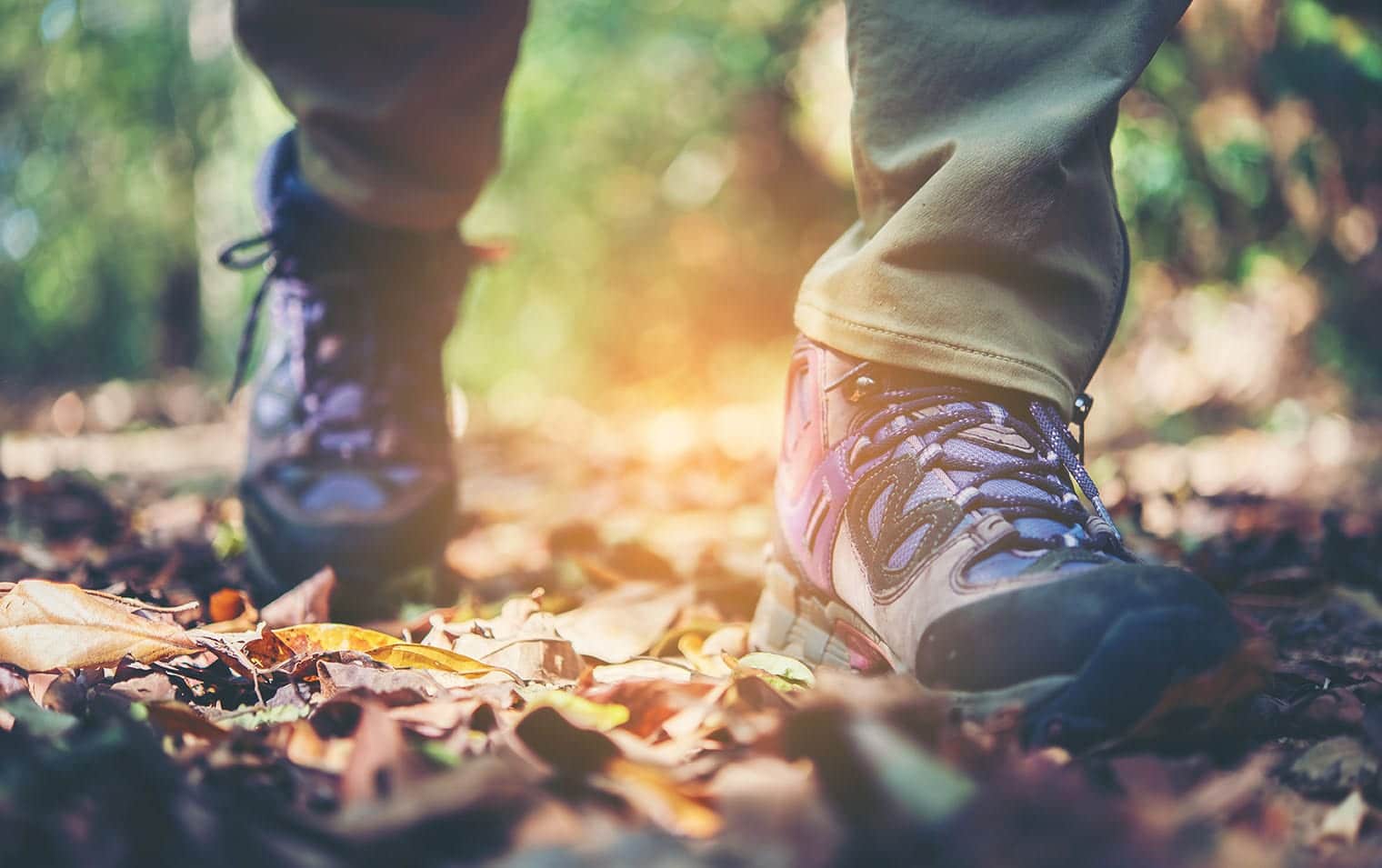 The Hiking pitch option is perfect for campers and travellers looking for short stays. There are a lot of walking and cycling paths along the coast of La Manche. Le Cormoran is located near the coastline path GR 223, on the road from Utah Beach to Sainte-Mère-Eglise.
GR 223 is a trekking path established by the FFWH (French Federation of Walking Hikes), which edit hiking guides for the walking lovers.
Travel through history, from Mont Saint Michel to the landing beaches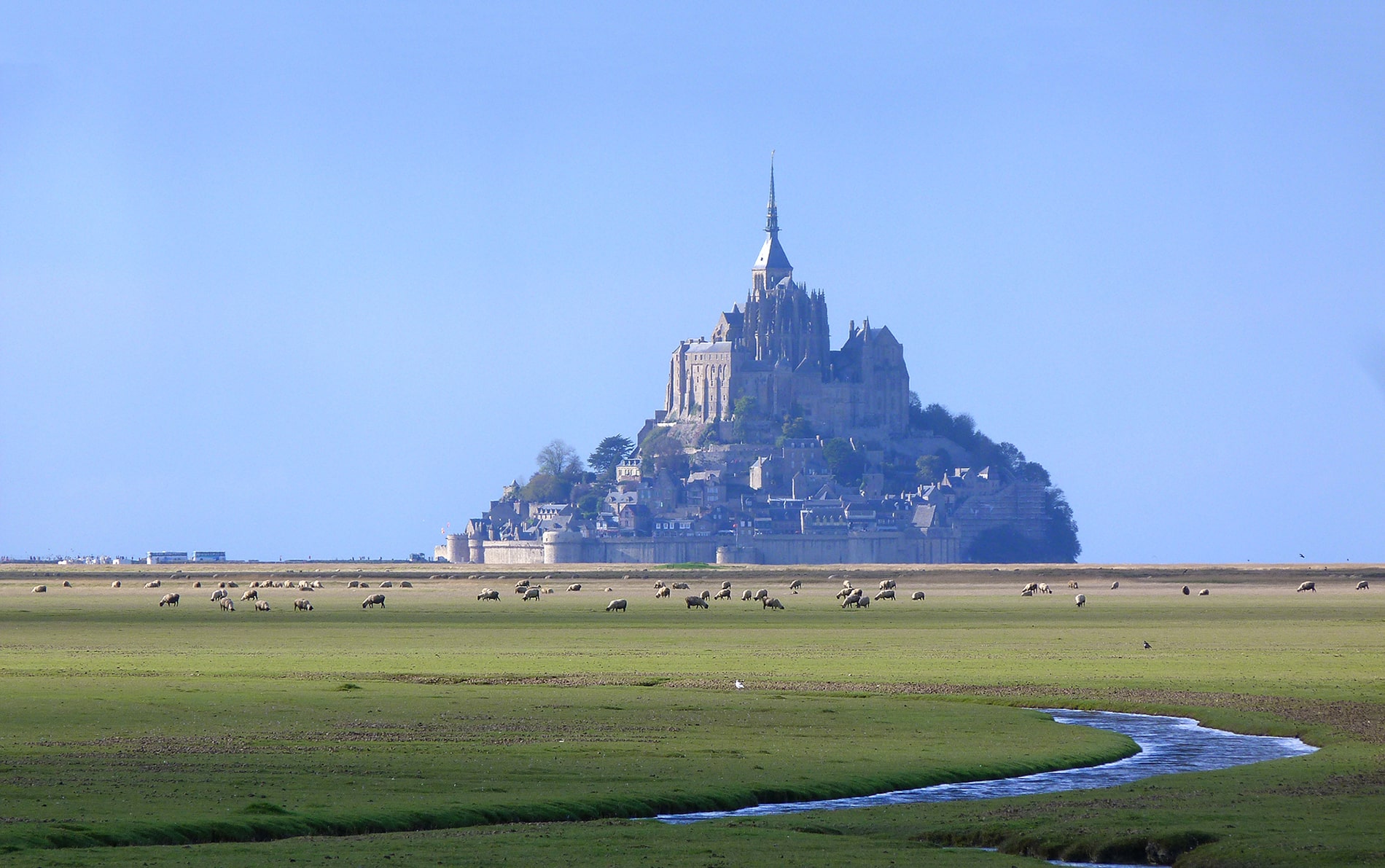 Normandy, a place full of story
Normandy is filled up with historical places and the hiking pitch is ideally located to visit those places. Travel through the symbolic places of the Second World War located several kilometers away from the campsite. Visit Sainte Mère Eglise, the landing beaches of Utah Beach and Omaha Beach as well as every mythic places where the war took place and led us after the 6 of June 1944 to the liberation of France.
Spend unforgettable moments on our inexpensive pitches near Saint Côme du Mont where is located the D-Day experience and La Maison du Parc Naturel Des Marais du Contentin. Other historical places are located near your pitch such as Mont Saint Michel called "Marvel of the Western World" by UNESCO.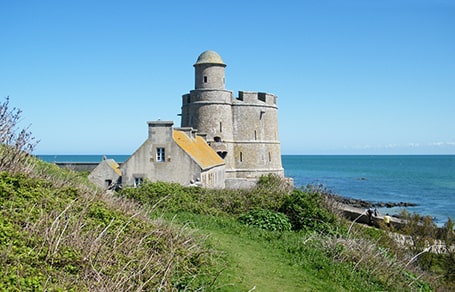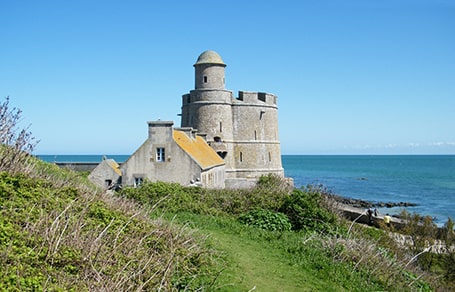 Discover the Norman's nature
Leave for adventure on the island of Tatihou,  natural and preserved park accessible by foot at low tide or by amphibious boat during high tide from the harbor of Saint Vaast la Hougue in Val de Saire. The Channel islands of Jersey and Guernsey promise as well incredible landscapes and natural sceneries. Reach these islands from harbors of the west coastline of la Manche (Granville, Diélette and Barneville-Carteret). At Sainte Marie du Mont, explore the Domaine de Beauguillot National Park and admire the various species of migratory birds. Gourmets will love La Maison du Biscuit of Sortosville en Beaumont nearby Saint Maurice en Cotentin to taste the traditionnal "financier" of the Burnouf family.
Discover our other pitches for your stay in Normandy
Consult other possibilities for outdoor accommodation. Click to compare and make your choice.
You still have no camping gear or are not ready to jump ahead? Have a look at our "Tithomes"! These accommodations are a mix between mobile home and tent: camping spirit with a guaranteed comfort.